Computer Repair Ann Arbor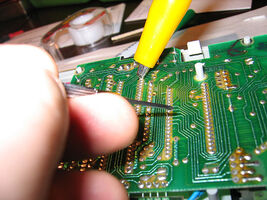 Our expert and friendly repair staff is just a call away!
How often do you use a computer at work or home? How does it make you feel when your computer isn't working or is running slow? Pretty frustrating, we know!

Computers are entwined into so much of our lives that when they start to run slow or stop working, it seems to have a major negative impact on our work and personal life. Please call us if your computer isn't working as well as you'd like. Drew, our resident expert on computer repair in Ann Arbor, is ready to help you.

Drew states that it is very important to be diligent with your virus control. Read more about Drew's top rated virus control software.

Top three ways your computer gets a virus:
1. Spam e-mail
Put spam in the trash! It's estimated that 24 million American inboxes are heavily spammed! It's likely that 89% of spam contains malware, or software that is intended to damage your computer. The biggest offenders are pharmaceutical ads. So, remember, "If it sounds too good to be true…It probably is!"
2. Stealthy downloads
This happens when you visit a website that has been infected with malware that in turn, installs a virus onto your computer. Most of the time you don't even realize that it happened. An estimated 100,000 to 300,000 new websites per day are infected! Doesn't that statistic blow your mind?
3. User initiated downloads
This happens when you either accidentally click on a download, or more often than not, are tricked into downloading malware. Sadly, many people are fooled by malware that's disguised as anti-virus software. Some bogus downloads use icons that look almost identical to reputable companies like Microsoft. It's estimated that 1 out of every 14 programs that are downloaded are harmful.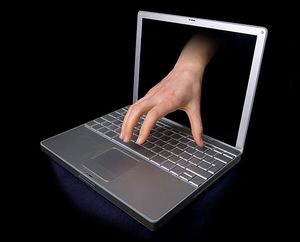 A Few More Quick Tips To Avoid Viruses:
Don't open attachments that look suspicious, even if it's from someone you know. Their inbox could be corrupt and automatically sending viruses out to everyone in their address book.
Don't download software unless you know that it's from a reputable business.
When you get a pop-up ad, right click in your task bar to get rid of it and refrain from clicking the X in the corner of the pop-up.
Keep your software up to date. Java and Adobe Acrobat Reader were some of the most vulnerable programs in 2013. So when Java pops up with an update, it's probably a security patch, so it's best to take a few minutes to install it instead of ignoring it.

Call us to schedule a check up if you think your computer has a virus or malware. You'll find us to be the friendliest computer repair Ann Arbor has to offer. If you're ready for a new computer, we can also provide you with the best system to fit your needs.