Managed Print Services Ann Arbor
MCS offers Managed Print Service Programs customized to your specific needs. You can buy or lease most manufacturers' models and pay a single "per click" cost per page or scan that includes all suppliers and service from MCS.
We always go beyond our rival's programs to provide the value added service we are known for. We are excited that our Managed Print Service program includes a feature where we monitor your devices for performance, status and usage. This allows us to be proactive to your requirements. Often, we know you need something done before you do!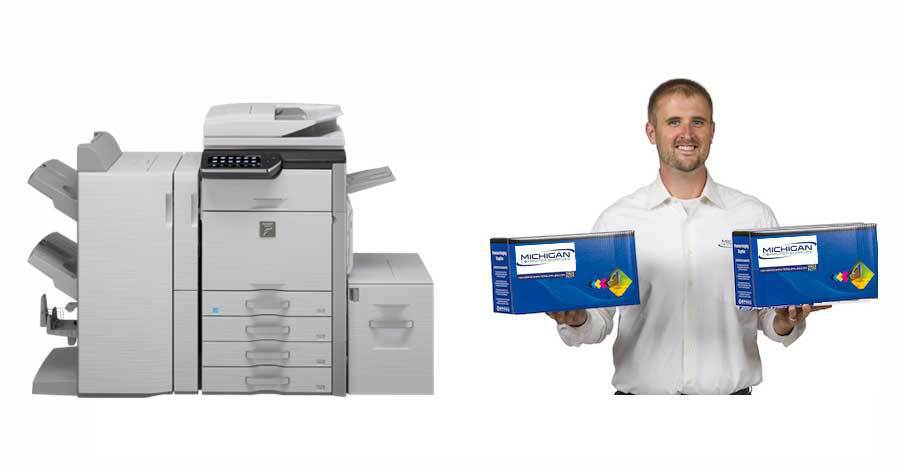 I have worked with Chris and Michigan Computer Supplies for about 15 years overall, 2 with Energy Products my current company. Chris really takes care of his customers. We purchase toner and labels for 5 printers and at times we go through up to 30 cartridges per month. MCS will keep some of the products we use on their shelf. This is helpful when we really need something quickly they will run it over. We use both compatible refurbished toners and OEM cartridges. The few times our printer had trouble reading the chip with a re-furbished cartridge, Chris immediately replaced it. Other big box companies wouldn't be as accommodating. Chris also drop ships items to our franchisee company, Battery Giant. MCS is really great!
Sean Doty, Energy Products
Sitemap | Links | Learn More
Web Design and Web Hosting by Network Services Group
Search Engine Optimization by SEO Ann Arbor