Non-Profit Programs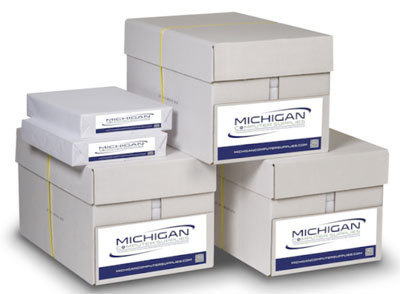 Paper Donation Program
Michigan Computer Supplies donates copy paper to local non-profits who use our compatible toner cartridges or Managed Print Services.
A carton of paper costs between $35 and $40 and weighs 60 pounds. MCS will gladly deliver it where ever you like.
If you are a non-profit with a SE Michigan location and would like further information, please call us and we'll come see you right away. The more print devices you have, using our toner, the more paper we donate.
Local non-profits participating in the program:
American Red Cross

Ann Arbor Center for Family Health

Ann Arbor Center for Independent Living

Ann Arbor Art Center

Ann Arbor Civic Theater

Ann Arbor Chamber of Commerce

Ann Arbor Summer Festival

Arbor Farms

Cascade Hemophilia Consortium

Catholic Social Services

Growing Hope

Interfaith Hospitality Network

Jewish Federation

Michigan Ability Partners

Michigan Theater

SafeHouse

Salvation Army

S.P.A.R.K.

Student Advocacy Center

The Family Learning Institute

Washtenaw Alano Club

Washtenaw Area Council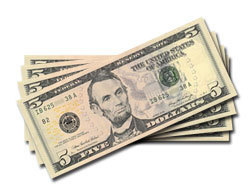 Cash Donation Program
In addition to the Paper Donation Program, Michigan Computer Supplies donates cash when your commercial business buys MCS Brand toner. For every compatible toner cartridge purchased, MCS will donate $5 in your name to any of the non-profits listed above.

Simply e-mail your selection and we will add it to your company profile.

If your business currently donates to a non-profit not listed, please have them contact us or allow us to contact them to be included to the list.

Griffin, Smalley & Wilkerson, Inc. has been doing business with Michigan Computer Supplies since Michigan Computer Supplies first went into business. Chris Brooks and his staff have given A+ service at all times along with being very kind and courteous. They have accommodated every need and wish we have had and even make special deliveries when we need them. On that rare occasion when we have received a bad toner Chris makes sure that it is exchanged - hassle free! Michigan Computer Supplies is a great company to do business with!
Debbie Ritenour, Griffin, Smalley & Wilkerson, Inc.
Sitemap | Links | Learn More
Web Design and Web Hosting by Network Services Group
Search Engine Optimization by SEO Ann Arbor