E-Waste Ann Arbor
FREE e-waste recycling!
Call us today to schedule a pickup (734) 213-5400
Every business has useless technology products. No need to take up storage space at your office any longer! MCS collects empty toner cartridges, obsolete computers, monitors, printers, and other office equipment from our customers FREE of charge. If your buiness would like to learn more and are in the Ann Arbor area, give us a call today!
When calling, please have your list of items you are looking to have recycled ready to help us better schedule your pick up.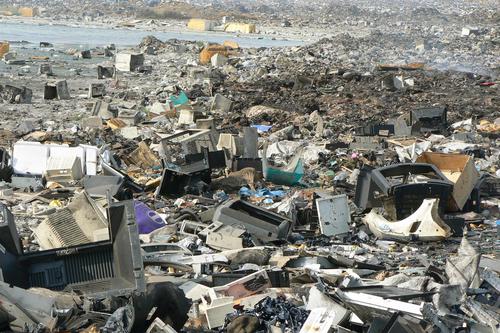 Now accepting:
Computer Systems/Accessories
LCD displays
CPUs
All-in-ones
Laptops
Servers
Switches
Hubs
UPS systems
Keyboards
Mice
Speakers
Wireless internet cards
Hard drives
Optical drives
Wires and cables
Discs--CDs, DVDs, diskettes, floppies
Used or empty toner and ink cartridges
Office Equipment Accepted
Fax machines
Photocopiers
Printers
Scanners
Telephones
Typewriters
Adding machines
Materials NOT Accepted
CRT Monitors
Hazardous materials of any type
Batteries not Integral to computer systems
Contaminated equipment of any type
Cracked or broken CRT screens
VHS tapes
Microwaves
Smoke detectors
Household appliances

I have worked with MCS for close to six years now. They have been our main provider for printers, ink cartridges, laptops and desktops (plus much more!). I will purchase through them before I will any other supplier because I know the needs of our company are highly regarded by Chris and his crew. I never have to worry about my order. They've got it covered! Plus, and most importantly, I know they will beat any price out there!
Raquel Fournier, Parkwest Gallery
Sitemap | Links | Learn More
Web Design and Web Hosting by Network Services Group
Search Engine Optimization by SEO Ann Arbor